Practical 3D Printing and the Open Source Community
Kyle Rankin
Systems Engineering Lead
Artemis Internet, Inc.
Agenda
Who am I?
My 3D printing hobby
What I've made so far
How did we get here?
A little history
Current state of the art
What's next?
Who am I?
Linux user since the late `90s
I like to stay busy
Day job: Lead Sysadmin for Artemis
Hiring a team to build .secure TLD infrastructure
Outside of work: author, columnist
Outside of that, hobbies.
Hobbies
I have way too many hobbies
Basically I like to learn new things
Some examples:
Brewing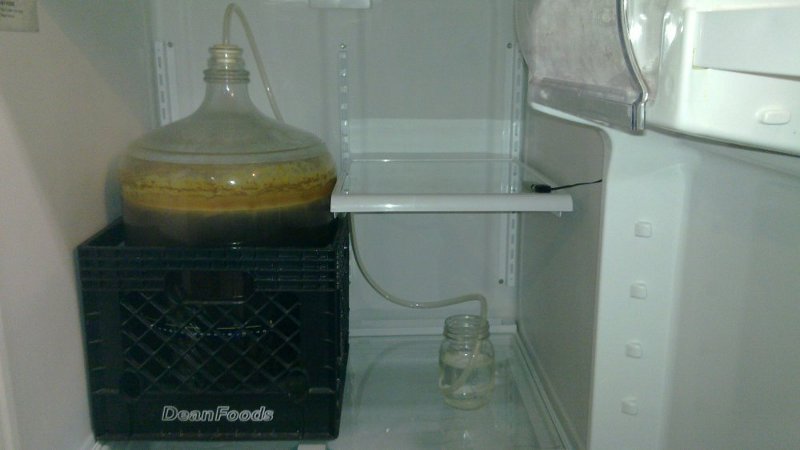 BBQ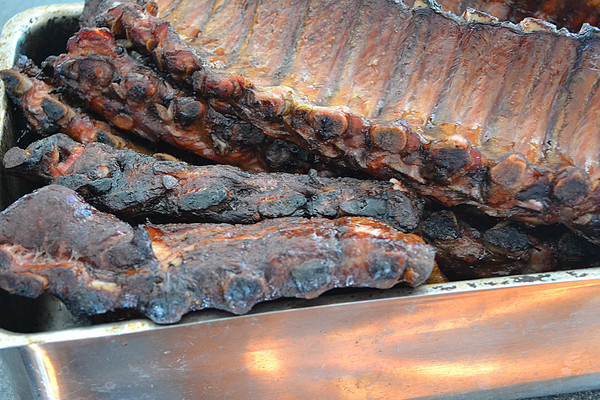 Bacon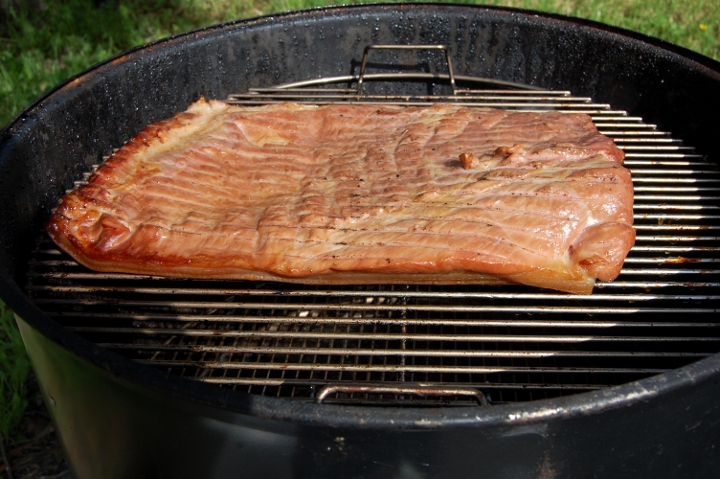 Banjo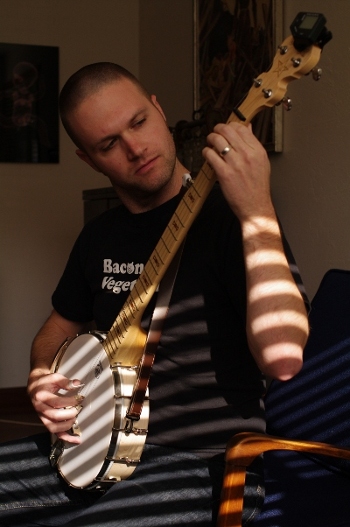 Baby!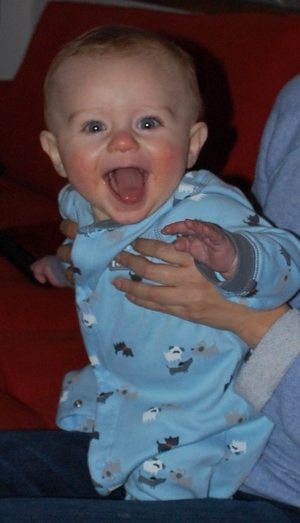 3D printing
What is 3D printing?
I'm a Linux geek, not a hardware hacker
Followed the community for a year before buying
The community ideal: Prusa Mendel kit for ~$800
Self-sourced: $550-$600
Started scheming...
The Printrbot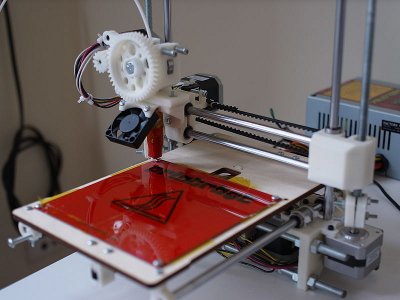 Hugely successful 3D printer kickstarter
Starting price ~$500 for a complete kit
Bought a printrbot
Reasonably simple to assemble (no soldering)
Calibration still takes some time, patience.
What I've Made so Far
Thingiverse full of various objects
Many are just 3D printer parts
or sculptures
Hard to justify a 3D printer at home with that
Here are some useful objects I've made so far
Bottle Opener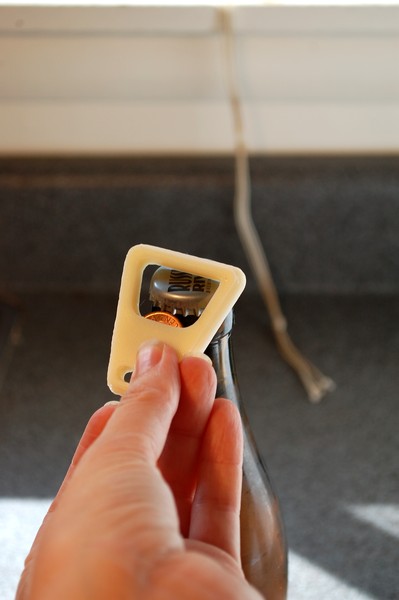 Toothpaste Key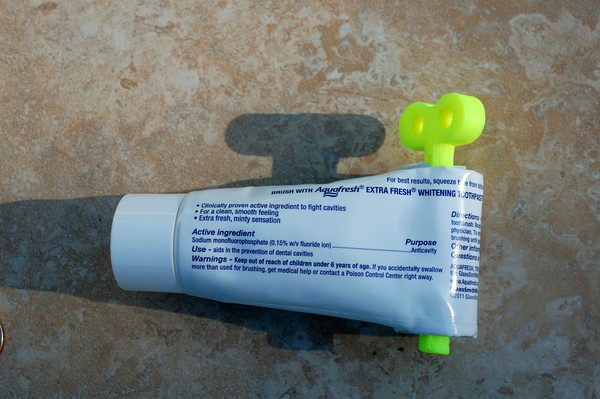 Watering Spout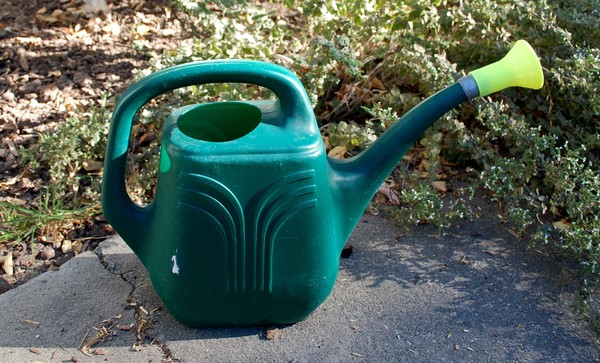 Paper Towel Holder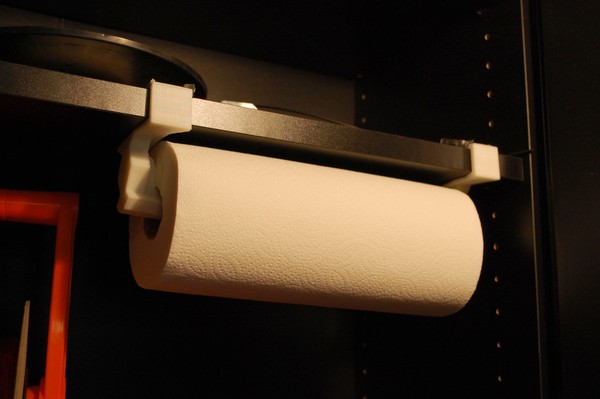 Broom Butler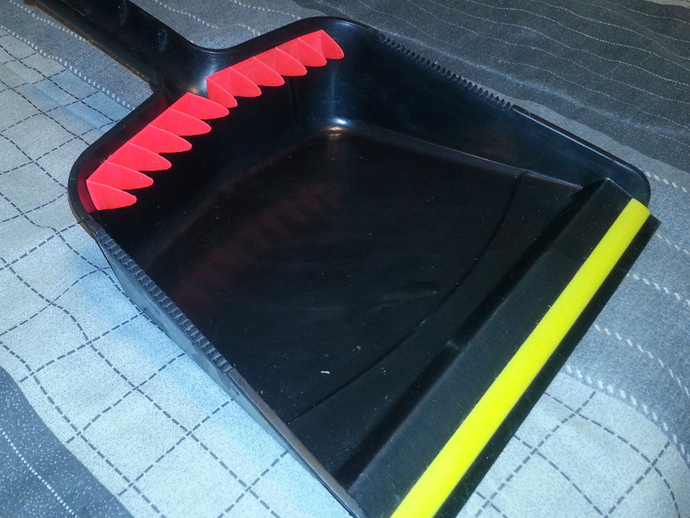 Dishwasher Parts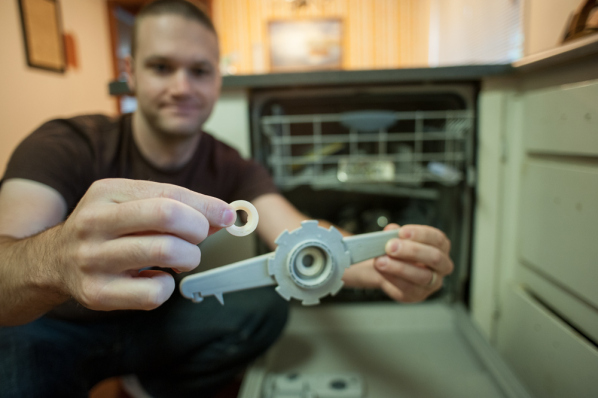 Baby Keys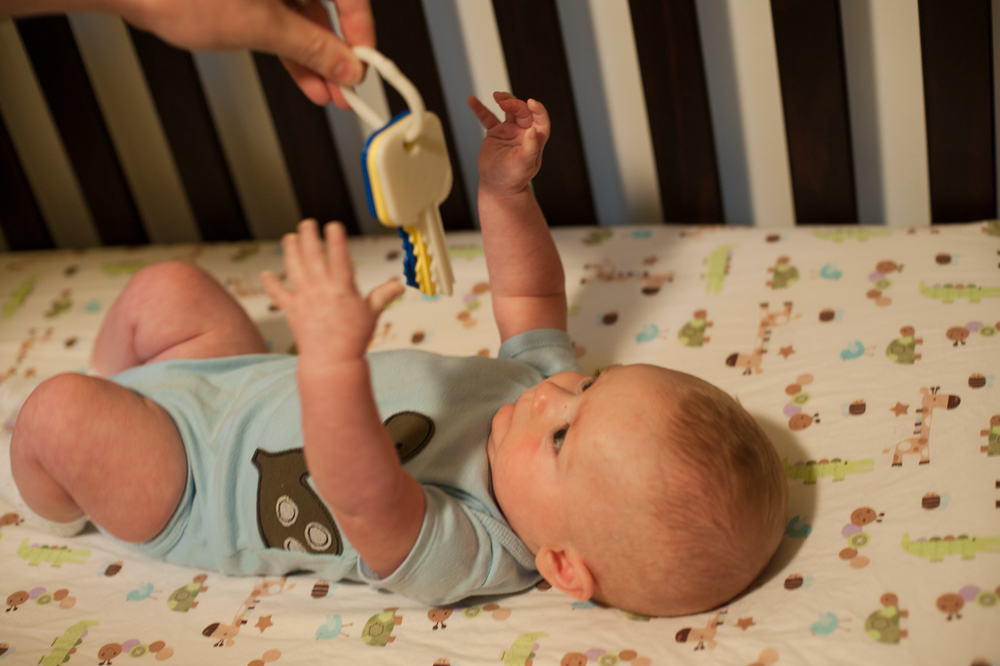 Roll-a-hedgehog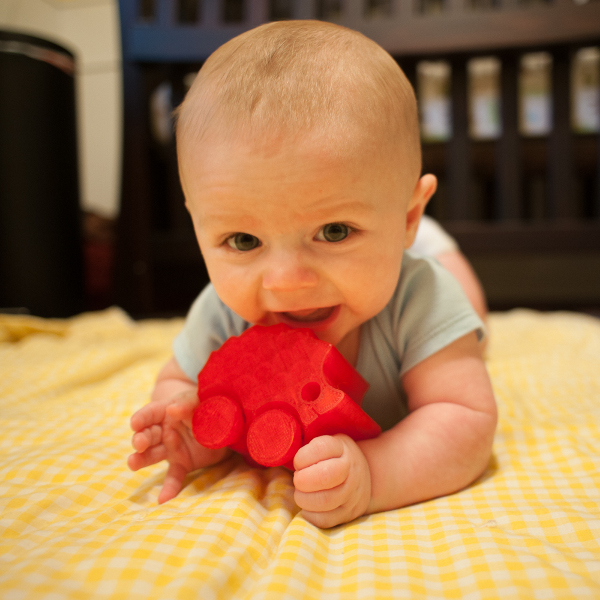 How did we get here?
Why could I have this technology?
tl;dr: Open Source Software
Most hobbyist 3D printers open hardware + software
Hardware designs on Thingiverse, wikis
Arduino-based electronics with open-source firmware (Marlin, Sprinter)
Open source slicers (slic3r), interfaces (printrun)
3D community story maps pretty closely to Linux story.
A little history
1990s: 3D printers expensive ($200k+), commercial
Mostly found in large (Fortune 500) companies
2002: Stratasys Dimension released as low-cost ($29k) printer
3D printers starting to find way into smaller companies, universities
Basically: it was commercial UNIX.
RepRap Beginnings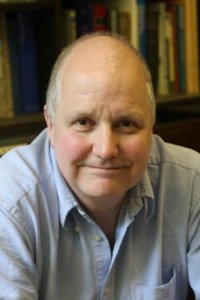 Feb 2004: Adrian Bowyer writes paper introducing RepRap idea
Like the initial Linus "Hello World" post
March 2005: RepRap blog is started
September 2006: RepRap 0.2 prototype prints first part for itself
The Debian of 3D communities.
RepRap Darwin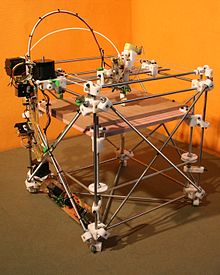 March 2007: First RepRap Darwin built with Stratasys Dimension
September 2007: Second Darwin finished by Vik Olliver
2008: Community building first Darwins
February 2008: Zach Smith (of Makerbot) gets his Darwin working
May 2008: A Darwin prints a full working set of Darwin parts
2008: RepRap community starts side businesses selling RepRap parts
Reminds me of Linux CD businesses from the `90s.
Makerbot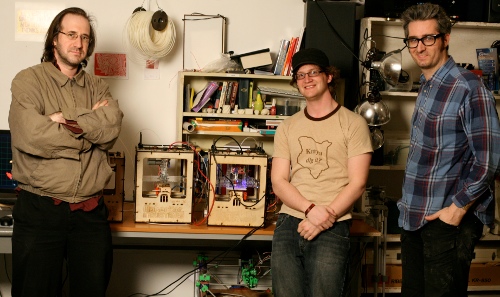 November 2008: Thingiverse is created by Zach Smith
Arguably the most important 3D printing contribution since RepRap
January 2009: Makerbot founded by Bre Pettis, Adam Mayer, and Zach Smith
Seed money from (among others) Adrian Bowyer
Becomes the popular commercial example of hobbyist 3D printers
Reminds me of Red Hat in many ways.
Makerbot Cupcake CNC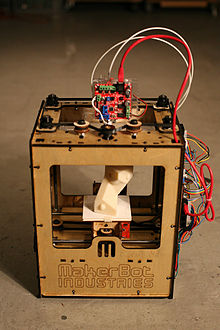 March 2009: Makerbot releases Cupcake CNC
Designs for printer released on Thingiverse
Laser cut wood instead of steel bars
100mm x 100mm x 130mm build area
~$750
2009 - Makergear founded, starts selling custom Makerbot kits.
RepRap Mendel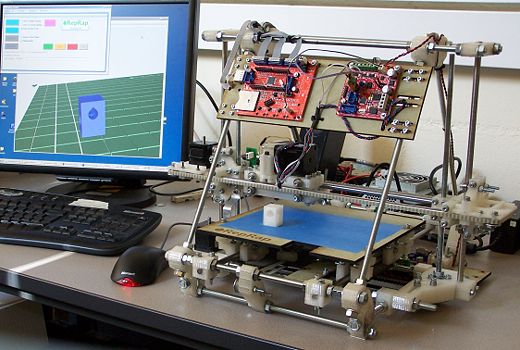 October 2009: RepRap Mendel released
Many design improvements over Darwin, smaller, cheaper to make
Easier to assemble
200mm x 200mm x 140mm build area, .5mm nozzle, .3mm layer thickness.
Prusa Mendel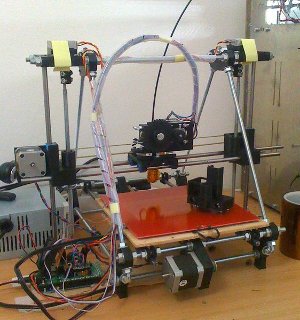 September 2010: Prusa Mendel released
Streamlined version of original Mendel
Makes it even cheaper and simpler to build
Possibly becomes most popular RepRap
February 2011: Makergear sells complete Prusa Mendel kits for ~$800.
Makerbot Thing-o-Matic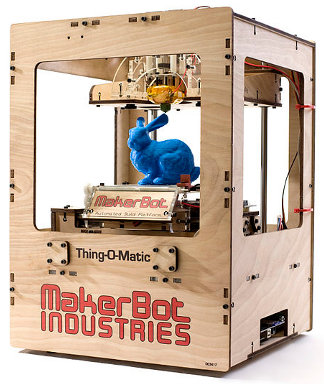 September 2010: Makerbot Thing-o-Matic released at Maker Faire
Around same time as Prusa Mendel
Opening price $1225
100mm x 100mm x 100mm build area, included add-on upgrades from Cupcake.
Printrbot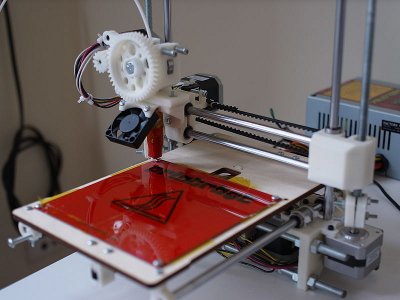 November 2011: Printrbot kickstarter announced, $25k goal
"A printer in every home"
RepRap design based off Prusa Mendel and Mendel 90
Even simpler design, fewer components, cheaper to make
Offers $499 complete printer kit as reward
150mm x 150mm x 150mm, .5mm nozzle, .3mm layer thickness
December 2011: Kickstarter closes, raising $830k
The Ubuntu of 3D printers.
The Floodgates are Open
2012: Year of the 3D printer kickstarters
December 2011: MendelMax released, ~$1300 for complete kits
230mm x 250mm x 175mm build area, .35mm nozzle, .1-.3mm layer thickness
Based on Mendel, features aluminum extrusion frame, faster prints
January 2012: Makerbot Replicator released for $1749
225mm x 145mm x 150mm build area, .4mm nozzle, .2-.3mm layer thickness
Offered dual-extruder upgrade.
The Replicator 2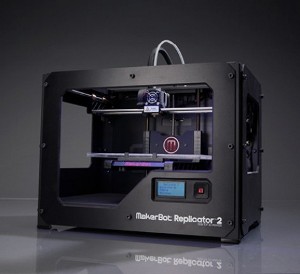 September 2012: Makerbot announced Replicator 2 for $2199
285mm x 153mm x 155mm build volume, .4mm nozzle, .1mm-.3mm layer thickness
Abandons the hobbyist laser-cut wood look
Replicator 2 goes closed source
Thingiverse Terms change, Thingiverse owns submissions
Community backlash, 'Occupy Thingiverse'
Similar to RHEL trademark backlash.
Today
Current state of the art + price points:
$400 - Printrbot Jr. kit ($500 assembled)
$500-700 - Printrbot, Solidoodle
$700-1000 - Prusa kits, Printrbot plus, entry Bukobot
$1000-1400 - Bukobots, MendelMax, Makergear M2
$1400+ - Makergear M2, Ultimaker, Replicator2.
More Help Justifying Your 3D printer
3D printing is more popular, attracting new contributions
Quality/usefulness of 3D models on Thingiverse increases
More emphasis on design, ease-of-use
A lot like when Linux hit more of the mainstream
Here's a small sample of what you can print today:
Lego adapters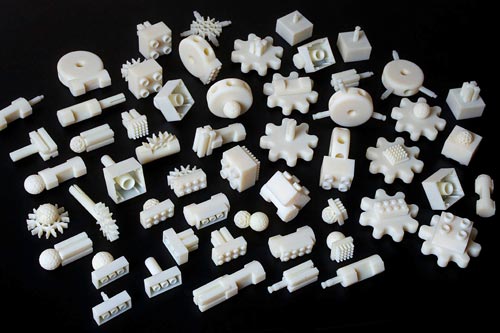 Fairytale Castle Playset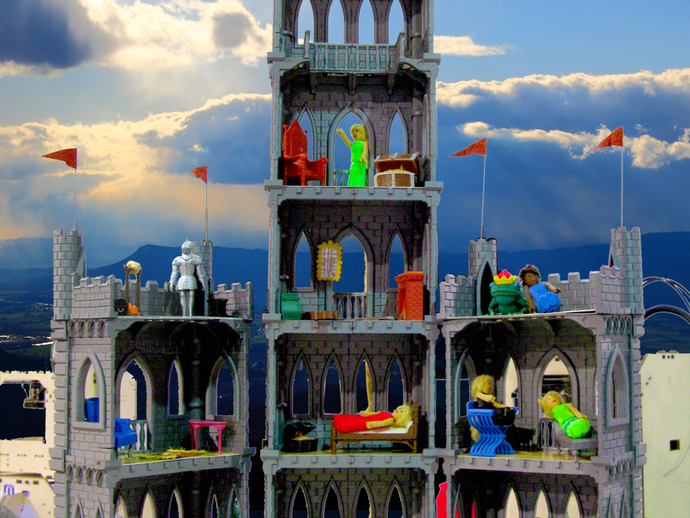 Tractor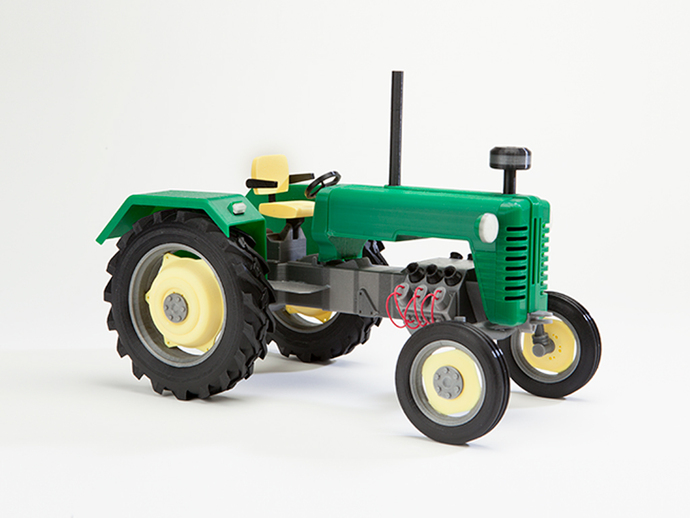 Vending Machine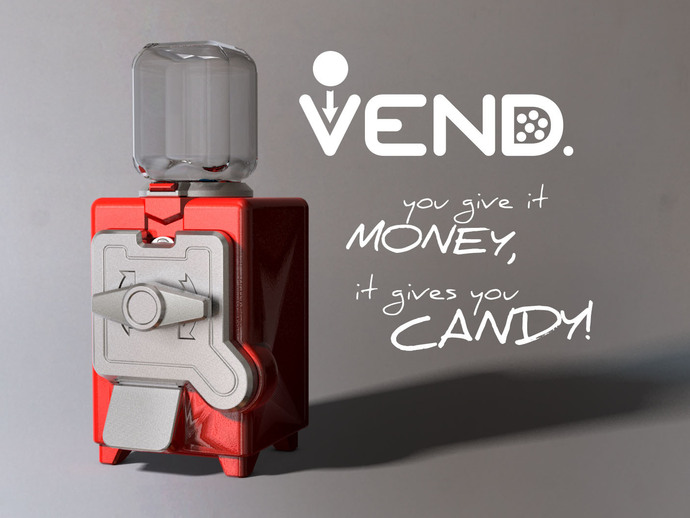 Rubber-band/Nerf guns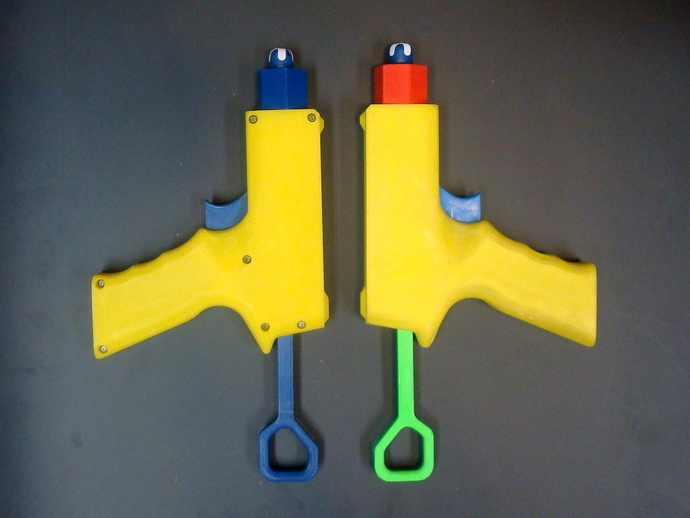 What's Next?
3D Printing even on the President's radar
Hobbyist printers continue to improve performance, resolution
Form Labs Form 1: $3299
Uses stereolithography instead of Fused Deposition Modeling (FDM)
Filabot generates filament from old plastic
3D scanning more prevalent
Allows regular people to make things themselves
Prepare for a future copyright fight.